Can't see the video? Click here to read the script.
SCENE1) IT'S TIME TO BRING YOUR IDEAS INTO LIFE!
SCENE2) BUT THERE ARE TOO MANY GREAT AGENCIES AND FREELANCERS. BUT WHY SHOULD YOU TRUST US WITH YOUR WEB DESIGN PROJECTS?
SCENE3) WE DON'T DESIGN ECOMMERCE WEBSITES THAT JUST SELL PRODUCTS OR SERVICES.
SCENE4) WE DESIGN WEBSITES THAT FULFILL THE NEEDS OF YOUR CLIENTS.
SCENE5) WE DON'T DESIGN MEMBERSHIP WEBSITES THAT JUST SELL SUBSCRIPTIONS.
SCENE6) WE DESIGN WEBSITES THAT MAKE YOUR CLIENTS BETTER, STRONGER, WISER…
SCENE7) WE DON'T DESIGN INFORMATIONAL WEBSITES THAT TELL WHO YOU ARE OR WHAT YOU DO FOR A LIVING
SCENE8) WE DESIGN WEBSITES THAT OFFER FRIENDSHIP TO YOUR GUESTS.
SCENE9) WE DON'T DESIGN SEO WEBSITES THAT TELL SEARCH ENGINES TO LIST YOU HIGHER.
SCENE10) WE TELL SEARCH ENGINES YOU HAVE EXPERTISE AND CREDIBILITY.
SCENE11) WE DON'T OPTIMIZE CONVERSIONS BY TELLING VISITORS WHAT TO DO.
SCENE12) WE DESIGN WEBSITES THAT ENGAGE AND ENTERTAIN VISITORS.
SCENE13) WE DON'T DESIGN WEBSITES JUST TO CREATE AN ONLINE PRESENCE FOR YOU
SCENE14) WE DESIGN WEBSITES TO HELP YOU MAKE THE WORLD A BETTER PLACE.
SCENE15) JOIN OUR MISSION TO BUILD BETTER, CONTACT US TODAY!
ADOGANDESIGN – TULSA WEB DESIGN AND SEO SERVICES
Start It Today, Make Your Final Decision Later
Every web design project starts with a discovery survey. With the help of this survey, we're going to understand your needs and requirements better.
Start the Discovery Survey
We'll design the first draft of your homepage within 2 business days according to the specifications you've sent in the survey.
If you like our design, you can keep working with us to complete your website. At this step, we need to determine what services you'll need and will give you a quote.
Get a Quote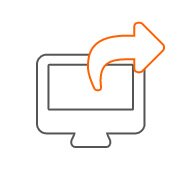 No Outsourcing
We don't outsource our business unlike many other US based agencies or "developers". Since there's no middleman, the work is completed faster and more efficiently.
2-Day Homepage Draft
We promise to complete the first draft for your homepage in 2 days. If you don't like it, you can switch to another provider without losing too much time.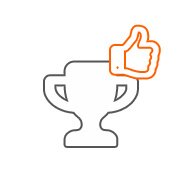 100% Satisfaction
We keep working until you're fully satisfied with the results. At the worst case scenario, we have 100% money-back guarantee.
Seamless Communication
You can reach us via email, phone or skype during the project. Follow the development day-by-day and let us know your ideas about the progress. And we'll address them quickly.
Transparent Pricing
We don't quote different prices to different clients for the same work. You'll get an itemized price list, so you know what you'll be getting for your money. Check out our pricing here.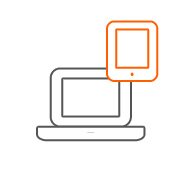 Responsive Design
All of our websites are responsive, which means that they look great on desktops, tablets and mobile devices. You don't even need to ask for it.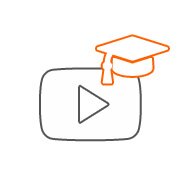 Tutorials
You don't need to be tech-savvy to update/maintain your website. We provide detailed tutorials on our youtube channel. See an example here.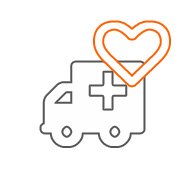 3 Months of Free Support
Something is broken, or not working as it's supposed to be? No worries, we provide 3 months of free support after finalizing the project to make sure we haven't missed anything.
"Rockstar, goes above and beyond to get it done."
Dax H. – aretheyoldenough.com
"Skilled, smart, responsive, creative, artistic…"
Robert P. – leansellingbook.com
"Ed promises that at the end of the project you'll say selecting him was the "best decision of your life" and he has certainly followed through on that promise."
Jodie C. – totalsuperyacht.com
"…provided excellent dev support in launching our new site and we're excited to continue working with them."
Zach U. – cliffsidemalibu.com